TRANSAP PROJECTS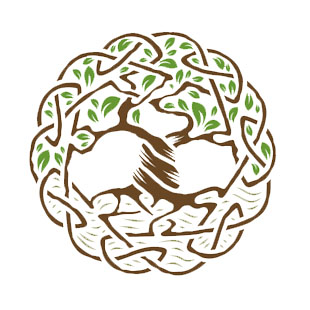 Special Lists
Light at the end of the tunnel, 2022
 Accepting difficult realities, 2021
A difficult year, 2020
A new start in 2019
Articles and a book, 2018
Elsevier: Journal of Cleaner Production (Cite Score: 5.79 / 5-Year Impact Factor: 6.352)  Environmental analysis of building shallow foundations: The influence of prefabrication, typology, and structural design codes E. Pujadas-Gispert, D. Sanjuan-Delmás, A. Josa, 186(2018) 407-417.
Criminal Law Forum (Journal Author Satisfaction: 67% / Cite Score: 2016  0.38) The Official Journal of the Society for the Reform of Criminal Law, Brexit and the Future of European Criminal Law – A Spanish Perspective M. Jimeno-Bulnes,  DOI 10.1007/s10609-017-9312-0.
Elsevier: An Accounting History of Brewing, Distilling and Viniculture. Edited by Martin Quinn and João Oliveira, Routledge New Works in Accounting History. The Monastery of Silos and its wine cellar in Ribera del Duero through its accounting books (14th, 18th and 19th centuries) Authors: L. Maté, B. Prieto, and A. Santidrián, in  Accounting for Alcohol Part II, Chap. 14, p242.
Elsevier: Solar Energy (Impact Factor 0.4018): Seasonal
characterization of CIE standard sky types above Burgos, northwestern Spain Authors: Suárez-García, A.; Granados-López, D.; González-Peña, D.; Díez-Mediavilla, M.; Alonso-Tristán, C.; 2018.  Solar Energy 169, 24-33.
Routledge Taylor & Francis Group: Innovations in Education and Teaching International (Impact Factor: 0.667 )  To tweet or not to tweet: Student perceptions of the use of Twitter on an undergraduate degree course, Innovations in Education and Teaching International Authors: V. Abella-García, V. Delgado-Benito, V. Ausín-Villaverde & D. Hortigüela-Alcalá (2018).
Elsevier: Measurement (5-year impact factor: 2.55) MATLAB implementation for evaluation of measurements by the generalized method of least squares Author: F. Solagurea-Beascoa
Taylor & Francis Online: International Journal of Architectural Heritage (2016 Impact Factor: 1.053).
Damage assessment and conservation strategy for the largest covered market in Europe: the Ribera Market (Bilbao) Authors: L. Garmendia Arrieta, I. Marcos Rodriguez, N. Lasarte Arlanzón, and E. Briz Blanco.
MDPI: Minerals (Impact factor: 2.088) Coal-Mining Tailings as a Pozzolanic Material in the Cements Industry Authors: S. Yagüe, Isabel Sánchez, R. Vigil de la Villa, R. García-Gímenez, A. Zapardiel, and M. Frías
Springer Multilevel Protection of the Principle of Legality in Criminal Law Editors: M. Pérez Mazano, J.A. Lascuraín Sánchez, M. Mínguez Rosique
(The twelve articles of this book examine the simultaneous protection of fundamental rights by various norms and jurisdictional organs, focusing on the multilevel protection of the principle of legality in Criminal Law)
A few examples of projects completed in 2017
Projects completed in 2016
Even further back to 2015
Death Penalty: A cruel and inhuman punishment
Authors: Luis Arroyo Zapatero, William Schabas, Kanako Takayama (Editors), Marta Muñoz de Morales (Coord.).
Mainly a compilation of papers written by the speakers at the Seminar "Against cruel and inhuman punishment and death penalty", held at the Real Academia de Bellas Artes de San Fernando, in Madrid, on 9 June 2013, on the eve of the 5th World Congress against the death penalty. The book deals with current issues of the process towards abolition. Together with articles by the editors, there are others by H.J. Albrecht, Gabrio Forti, Roger Hood, Salim Himnat and Sergio García Ramírez. The Academic International Network against the Death Penalty (REPECAP) dedicates this book to the International Commission against the Death Penalty (ICDP) chaired by Federico Mayor Zaragoza.
Red Académica Internacional contra la pena de muerte Francisco de Goya. Contra la crueldad de la pena de muerte / Francisco de Goya. Against the cruelty of capital punishment
Editors: J. B. Caballero and L.A. Zapatero
Science Direct: Applied Clay Science (5-year Impact Factor: 3.391)  Mineralogical study of calcined coal waste in a pozzolan/Ca(OH)2 system
Authors: R. García, R. Vigil de la Villa, M. Frías, O. Rodríguez, S. Martínez-Ramírez, L. Fernández-Carrasco. I.S. de Soto, E. Villar-Cociña.
Emerald Insight: International Journal of Contemporary Hospitality Management (5-year Impact Factor: 3.567) Access and mobilization of Network Resources and competitive advantage in hotels: a conceptual framework
Authors: C. Casanueva, A. Gallego, M. Ángeles Revilla.
Elsevier: Tourism Management (5-year Impact Factor:  6.048) Airline alliances: Mobilizing network resources
Authors: C. Casanueva, A. Gallego, I. Castro, M. Sancho.
Trans Tech Publications Scientific.Net: Advanced Materials Research Manufacture of high-performance concrete made with powdered polyester resin waste and carboxylic ester-based superplasticizer
Authors: A Rodríguez, P. Campos, J. Garabito, Juan García Isabel Santamaría.
Quite some time ago now, in 2014
Examples from 2013
And from 2012
Other examples from 2011
And some examples from 2010
Taylor and Francis Online: International Journal of Intelligence and Counter Intelligence The Basque Secret Service (1936-1945)
Author: A. Díaz University of Burgos.
A series of 3 articles on the Pilgrims' Way of Saint James for the Instituto de Estudios Gallegos Padre Sarmiento:

The Politics of Pilgrim Care: a study in Roncesvalles
Author: José Andrés Gallego.
The Pilgrims' Way of Saint James and Islam: Pilgrimage, Politics and Militias
Author: Ana María Carballeira Debasa.
Old and New Pilgrimages linked to the Spanish Civil War
Author: Antón M. Pazos.

Social considerations in Spanish Public Procurement Law
Author: Teresa Medina (Dpto de Derecho, Universidad de Burgos).
A step away from death
Article by Álvaro Corcuera Ortiz de Guinea published in Spanish in El País 17/01/2010.
Far less recent examples, 2009
Towards a common area for administrative sanctions
Author: Prof. Adán Nieto (Instituto de Derecho Penal, Universidad de Castilla la Mancha).
Stress Separation techniques in photoelasticity – a review
Author: M Solagueren-Beascoa Fernández, J M Alegre Calderón (Universidad de Burgos).
The fight against stereotyping and prejudice in older adults: Perspective taking effectiveness
Author: Jose Álvarez Castillo, Alfredo Jiménez Eguizábal, Carmen Palmero Cámara, Hugo González González (Universidad de Cordoba, Universidad de Burgos).
Chemical analysis of clay bodies in bell-beaker ceramics from Paulejas (Burgos, Spain): Emulative processes and their implications
Author: Eduardo Carmona Ballestero, Miguel Ángel Arnaiz Alonso, Susana Pañlmero Díaz, Álvaro Colina Santamaría (Universidad de Burgos).
The Spanish Intelligence Community: A Diffuse Reality
Author: Antonio Díaz (Universidad de Burgos).
Processions and Passion Floats – Burgos Semana Santa 2009
Junta de Semana Santa de Burgos See the brochure online
An Approach to Current Problems in European Criminal Law
Author: Adán Nieto Martín, Instituto de Derecho Penal (Universidad de Castilla-La Mancha).
Distinctly old examples, 2008
Procesos penales en la Unión Europea: garantías esenciales (Ed. Montserrat de Hoyos) [Criminal proceedings throughout the European Union: essential safeguards] 2008, Lex Nova, Valladolid.
The proceedings of an international conference organized in October 2007 under the auspices of the Institute of European Studies of Valladolid University. Bilingual edition Lex Nova (Consult Catalogue)
Perfil de jóvenes con adicciones que siguen un programa terapeútico. Relación con otras variables psciosociales e implicaciones educativas.
Author: Raquel de la Fuente Anuncibay).
[A profile of young people with addictions following a therapeutic programme: educational implications and psycho-social variables]
Una experiencia de Portafolio Digital Docente en la Universidad de Burgos como factor de Orientación.
Authors: Mª Sonia Fría González, Beatriz Izquierdo Ramírez.
[The experience of a digital teaching portfolio as an orientation factor at the University of Burgos]
Aprendizaje estrategico de simulación y análisis funcional en el diseño de los mecanismos y de su montaje con CAD en un master profesional
Authors: B. Ramos Barbero and R. García García.
[Strategic knowledge of CAD simulation and functional analysis in mechanism design and assembly on a professional master's degree course]
A fiscal response to foreign aid: evidence from Nicaragua
Authors: Mariola Gozalo Delgado and Fernando Rueda Junquera.
El Duero en Soria o la construcción literaria de un paisaje patrimonial
Author: Begoña Bernal.
[The River Duero in Soria or the literary construction of a heritage landscape]
Revision and partial translation of a European PhD on the subject of masonry walls.
author's details withheld.
Redrafting and translation of tourist information on Burgos Castle.